Why Arnett's Jewelry & Designs?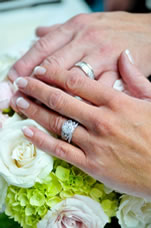 Throughout our years in the jewelry industry we have gained valuable relationships with many suppliers that provides us with the best quality and pricing on jewelry products. This means selection and savings for our Customers. Whether you are wanting to purchase a specific Diamond or Gemstone, or type and color of precious metal mountings, meet a budget, or if you want to create a uniquely styled jewelry item, we can make that happen for you.
At "Arnett's Jewelry & Design", we're putting in the time, for your greatest shine.
(See our Physical and Digital Inventory & some Items we have created in our Gallery at this site)